Last Saturday, while scouting around at a local farmers market, I found an abundance of basil plants that looked and smelled absolutely magnificent!
Fresh basil can be used in a variety of ways in our daily lives, whether we are plucking it straight off of the plant to add to our pizza or salad, drying it for later use, freezing it to quickly add to any sauce, or cooking and baking with it today.
Basil is an herb from the aromatic (fragrant) lamiaceae family, which also includes mint, sage, lavender, marjoram, oregano, thyme and rosemary.
There are many different types of basil that provide a variety of flavors.
The basil grown in my area is the ocimum basilicum variety also known as St. Joseph's Wort, Bush, Sweet, Common, or Genovese Basil.
Most of us have had the eye catching and palate pleasing caprese salad starring beautiful basil and we often hear about it being used as an herb in cultural foods such as Italian Pesto and Thai Basil Chicken.
However, how many of you have had basil ice cream, lemon basil sorbet, basil-lemon granita, basil tea, or creamy basil zucchini soup? (Recipes Available below)
You may be asking yourself, what, besides flavor, can basil add to my daily diet?
Let's look a little deeper into basil to find out what else it can do for you.
Bountiful Basil Functional Food Facts
Contains rosmarinic acid, which is a strong antioxidant that fights inflammation, lowers cell damage, and has antibacterial actions, which means to stop bacteria from growing.
Is an outstanding source of vitamin K for healthy blood clotting.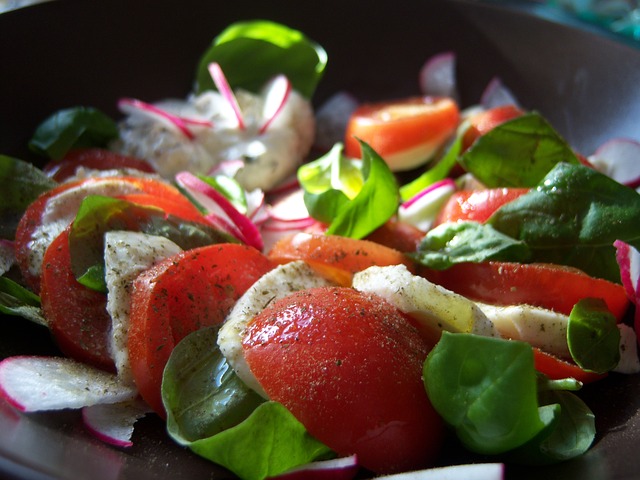 Is full of vitamins A, C, and K, manganese, copper, calcium, iron, folate, magnesium, omega-3 fats, and many things you've probably never heard of.
Excellent source of the antioxidant manganese that helps keep our skin and bones healthy, as well as maintaining healthy blood glucose levels.
Contains the strong inflammation fighter known as eugenol that's also responsible for the wonderful fragrance of the leaves.
Contains oils that are antibacterial agents, which have been shown to stop the growth of many dangerous bacteria strains that can cause what is known as foodborne illness.
For example, some studies have shown basil oil stopping e-coli from growing in the intestines. This lead to some suggesting that adding fresh basil to uncooked meals, such as salads, may actually help stop uninvited bacteria, that is ususally only killed by heat, from being able to grow and cause illness.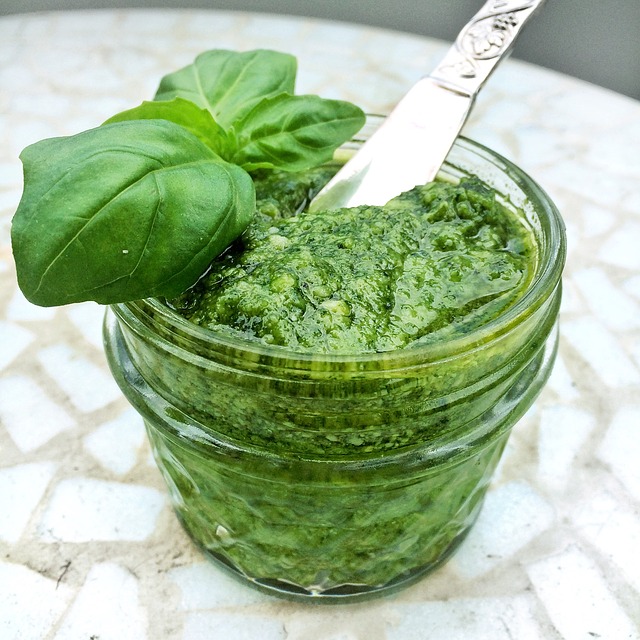 Basil is full of magnesium, which makes the heart and other muscles really happy!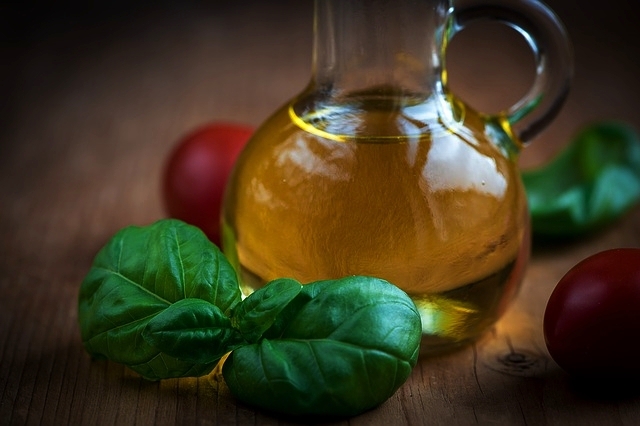 Some of the flavonoids in basil, such as oreintin and vicenin, protect blood cells from being damaged by radiation and oxidation.
Basil contains many carotenoids. They are converted into vitamin A, which is an incredibly strong antioxidant that enables the body to fight off cell damage.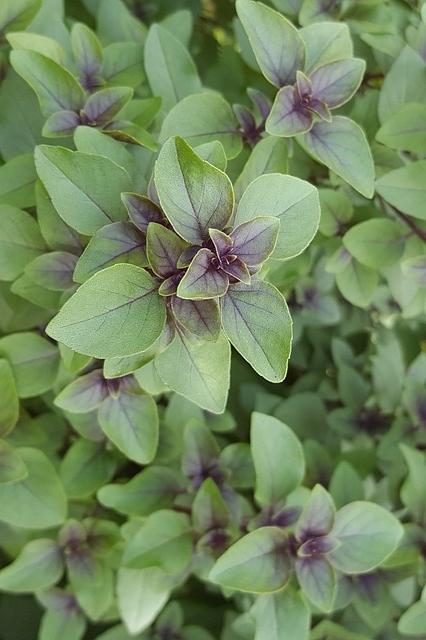 Also known as holy basil, is a variety used for medical and spiritual reasons in Hinduism and Ayurveda.
Some even use basil leaves to repel insects and treat various bites and stings.
run to the farmers market and grab a bunch of basil today to see what you're inspired to create with it!
Recipes / Resources: